If you had been a Pony in the new My Little Pony - Friendship is Magic; how would you look?

This is me!
Short, chubby, big wings, happy and fluffy hair! XD Two of my favorite colours are Pink and Brown.

I would definitely be a Pegasus! I have always wanted to fly... *_____*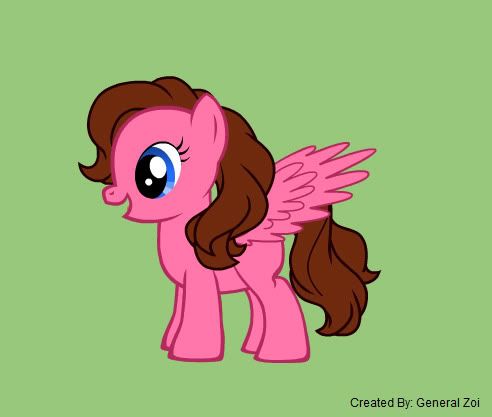 So what would you look like?
Use this Pony Creator thing from *
generalzoi