I finally got the Frost books!

Lookie!!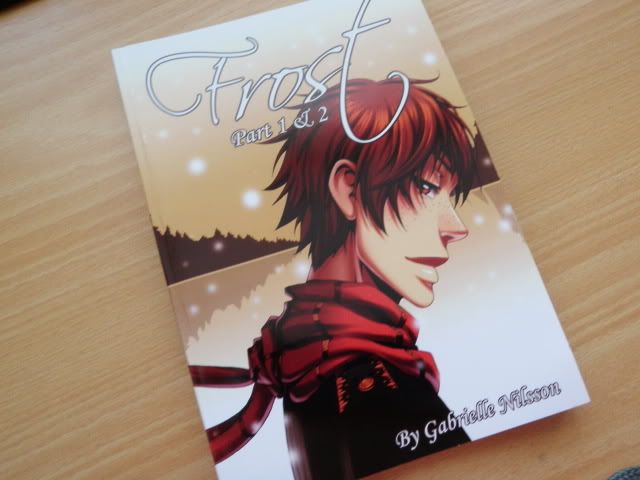 I'm so happy! They look really great, and I can't wait to sell them at SPX tomorrow!
And of course I will start sending them out to people who have pre-ordered them

About SPX... It's short for Small Press Expo, and it's a comic festival here in Stockholm!
Tomorrow and the day after me and my buddies will sell our stuff at the market (sort of like an artist alley).
A fun thing is that Bryan Lee O'Malley, the creator of Scott Pilgrim vs the World will be at SPX this year!

So! If you live in or near Stockholm you should really drag your ass over here! XD There are a lot of interesting panels and discussions going on, and of course the market will be full of fun and awesome comics and other fun stuff!
It's free! So be there!